4 Planning Tips for 2020 Chinese New Year
4 Planning Tips for Chinese New Year

.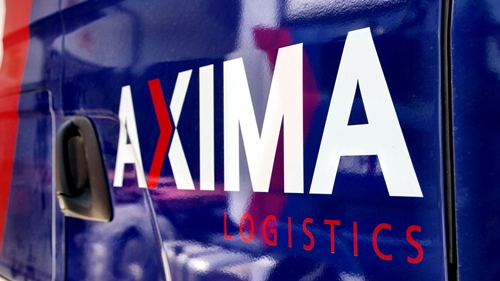 Focused on your supply chain success
.
4 Planning Tips for Chinese New Year
With Christmas approaching fast, now is a good time to start thinking about production and freight forwarding planning for the Chinese New Year holiday season. Chinese New Year, otherwise known as the Spring Festival, is one of the most prominent and celebrated festivals in the world.
 
In 2020, the official Chinese New Year festival runs from approximately 24 -30 January, but factories shut down for sometimes up to four or five weeks, allowing workers time to travel back home to spend the holiday with their families. In this post, we share four tips to support you and your business in being prepared.
Tip 1: Confirm shutdown dates with your suppliers
While the actual holiday does not begin till approximately 25 January, it is common for factories to close 10 days in advance to allow for workers to travel home. Truck drivers also finish up early as well so they have time to travel to be with their families. After Chinese New Year, time also needs to be factored in for workers and truck drivers to travel back to work from their home. In some cases, workers also use the Chinese New Year as an opportunity to switch jobs. This means an even longer period for some factories to be closed as they need extra time to recruit new workers, train them and ramp up production.
 
We also expect factory shutdowns in China for 2020 to be potentially longer than normal based on the continuing US-China trade war. To be prepared, speak with your suppliers now to confirm their shutdown dates including before and after Chinese New Year.
Tip 2: Forecast and schedule in production
Develop your forecast and order from your suppliers as soon as possible so your supply chain keeps flowing. Ensure your orders are scheduled in for production well in advance so you can try and avoid shipping in the days leading up to the start of the holiday. Factories in China are extra busy in the month before the break and this creates a backlog and delays with production.

Orders need to be completed and sent to the port at least 10 days before the start of the holiday. This is so you can avoid trucking services in China and international freight forwarding, including sea freight and air freight, in the days leading up to the beginning of Chinese New Year. By ordering well in advance of this period, you are more likely to keep your supply chain moving and avoid disappointment.
Tip 3: Keep a focus on quality control
In the lead up to the holiday season, factories are producing at high speed to try and meet increased demand. With the increase in orders and speed, the focus on quality control can fall by the wayside. This drop in quality means you could receive inferior quality goods which add to your costs. By being aware of this and working with your suppliers and your quality control team in advance, you will reduce the risk of delays due to quality issues.  
Tip 4: Book your freight forwarding in early
Book your shipments in several weeks in advance, especially for sailings close to Chinese New Year. If possible, try and not ship in the 10 days before the beginning of the holiday. Shipping line space is limited during this time of the year and as such, usually priced at a premium. Trucking from factories to the seaports and airports in China can also be a challenge in the lead up to Chinese New Year. The farther in advance you can book in your sea freight and airfreight shipments, the more likely you are to avoid disappointment. We recommend booking in shipments, at the latest, by the first week of January.
AXIMA, a Yang Kee Company, provides supply chain services, specialised expertise and a high level of caring personalised service to companies in Australia, the United States and Asia. We have the operational capacity to maximise value and efficiency, delivering our clients with supply chain success.
 
To learn more about Chinese New Year planning, speak to one of our team members in Australia, China or the US. If you are not currently an AXIMA client, we welcome the opportunity to meet with you to discuss your freight forwarding, border clearance and 3PL logistics needs and how we can help your business grow.
Contact us on marketingteam@axima.com.au or on 03 8368 5300.
Scott Brunelle
National Marketing Manager
AXIMA Logistics