The TPP-11 Explained - AXIMA Logistics
---
The TPP-11 Explained
.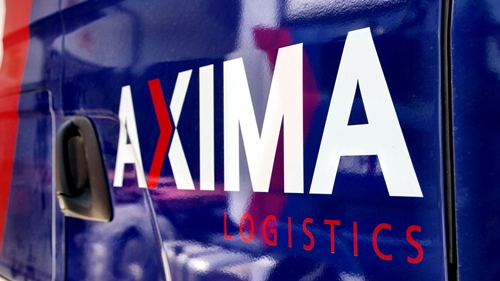 Delivering supply chain success
.
---
Australia has ratified a new Free Trade Agreement - TPP-11
Australia's agenda of pursuing preferential tariff agreements or free trade agreements with the world continues charging along at full steam with the recent ratification of the "Comprehensive and Progressive Agreement for Trans-Pacific Partnership" or TPP-11. The TPP-11 is a free trade agreement (FTA) whose members include Australia, Brunei, Canada, Chile, Japan, Malaysia, Mexico, Peru, New Zealand, Singapore and Vietnam. The US was a major part of the original TPP with the objective of countering China's growth in the Pacific however, President Trump withdrew upon coming into office.
Australia is the sixth country to sign the agreement joining Canada, Japan, Mexico, New Zealand and Singapore. Countries that have already ratified the agreement will enjoy a reduction in duty rates from 30 December 2018.  A vast majority of duty rates will reduce to free on commencement with a few reducing annually and a handful only in 2021.
Benefits for Australian Importers
Other than for cigarettes and petroleum products, under our existing Free Trade Agreements Australian importers currently benefit from duty free rates on freight imports from Brunei, Chile, Malaysia, Peru, New Zealand, Singapore and Vietnam.  The initial real benefit to Australian importers will be for goods manufactured in Canada and Mexico.  Consignment rules require the goods to be shipped direct from those countries or if shipped through a third party country to be either under customs control or being shipped direct for the purposes of meeting a vessel or consolidation etc. (i.e. for geographical reasons). 
We expect that if and when the US joins the TPP those goods from Canada and Mexico that are part of larger US shipments will only then benefit.  If and when that happens, those specific rules will be set out.
Although the US is not part of the TPP-11 their special clauses do remain and haunt this agreement.  Under the FTA it is particularly difficult to claim any preference for clothing and footwear. This is called the "Yarn Forward Rule".  All parts and components used in the manufacture of the article must be of that TPP country or participant counties origin. 
Benefits for Australian Exporters
Australian exporters will benefit more under the TPP-11 as our TPP trading partners will further lower duty rates compared to other FTAs.  It seems quite normal however for an 8 to 15 year lead time in duty rate reductions ultimately resulting in the duty free import of Australian manufactured goods.  Interesting, while the US pulled out, their major export competitors did not. This means that in many areas TPP-11 members will enjoy lower duty rates for overseas markets leaving the US products more expensive.
Certification Requirements
In terms of certification, no government certificate is required which is a positive.  The FTA-11 allows for self-certification to be made by the manufacturer or exporter. This is based on the producer having information to support the claim of preference under the TPP-11, or the exporters claim for preference is based on a reasonable reliance on the producer's information.
We are fortunate to already enjoy a number of FTAs with many of the TPP-11 countries.  If we have difficulty with the goods complying or obtaining documents under one FTA, we can revert to another.
At AXIMA, we are focused on supporting our clients to maximise Free Trade Agreement opportunities including with the TPP-11. To learn more, please contact us at the time of ordering so we can provide advice on eligibility and discuss documentation. If you are not currently an AXIMA client, we welcome the opportunity to meet with you to discuss your freight forwarding and 3PL logistics needs and how we can help your business grow. Contact us on marketingteam@axima.com.au or on 03 8368 5300.

Gary Brasher
National Customs Manager
AXIMA Logistics