April 2019 Freight Forwarding Market Update
---
Market Update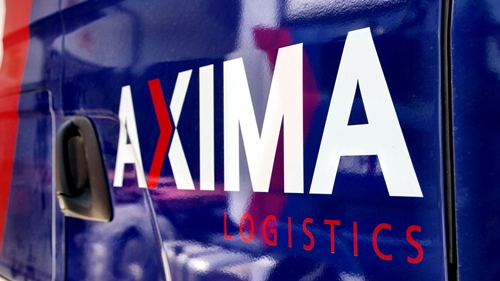 Delivering supply chain success.
---
April 2019 Freight Forwarding Market Update: Australia


Staying up to date on the market can be a challenge for importers and exporters. There are numerous trade lanes, shipping lines, airlines and multiple changes each month. To help our clients and other Supply Chain and Logistics professionals stay up to date on the market for freight forwarding to Australia, we have developed this short, informative Market Update. Read on for an easy to read snapshot of the sea freight and air freight market for the month of April.
 
As we start the second month of autumn, we welcome the last month of Brown Marmorated Stink Bug (BMSB) season. The 2018-19 BMSB season has been an interesting challenge for all parties in the supply chain as this devastating pest continues to move from Italy and the USA across Europe and into Asia. In this month's update, in addition to our consolidated list of shipping line and airline announcements, we share more information from the Minister for Agriculture and Water Resources on managing biosecurity. Last, we share information on the Chain of Responsibility, issued by the National Heavy Vehicle Regulator as a reminder of changes that took place last year.
 
North Asia (China and Hong Kong)
Market demand for sea freight forwarding space continues to be low as China slowly returns to work after the Chinese New Year celebration. In an attempt to balance capacity with market demand and increase rates from this slow period, shipping lines have initiated two measures.

First, to reduce capacity, many shipping lines including Maersk, Hamburg Sud and One have introduced blank sailings which will remove a few thousand TEUs from this trade lane. The blank sailing program, which is scheduled to run from 27 March through July, will see Sydney become the first port of call, followed by Melbourne and Brisbane.  

Second, we have received notification of a GRI effective 1 April. By reducing capacity with blank sailings and introducing a GRI, shipping lines hope to force rates up to a more sustainable level. In our opinion, we do not expect the GRI to hold in full but do expect a small increase in rates in April.
 
For air freight forwarding, we have received notification of a fuel surcharge increase effective 1 April. We do believe that this rate increase will go ahead.



South East Asia
 
South East Asia remains steady with no announced changes or increases in freight forwarding fees or rates. Regarding service options, ANL recently introduced a new sea freight service from Ho Chi Minh to Brisbane, Sydney and Townsville. If you have cargo going from Ho Chi Minh, Port Kelang, Singapore or Jakarta to Townsville in particular, this is an excellent new service option.
North America, Europe and the United Kingdom
 
Winter weather and flooding in North America slowed cargo movements in March. With April and the arrival of spring in the US, we do expect more transport and freight forwarding challenges with flooding, particularly in the mid-west.

The UK continues to struggle with a truck driver shortage and this has a flow on effect for both sea freight and air freight forwarding. We expect this to continue into the foreseeable future.
 
For sea freight and air freight, North American, Europe and the United Kingdom remain steady with no announced changes or increases in fees or rates.
Managing Biosecurity
Recently, it was announced that the Department of Agriculture and Water Resources (DAWR) will be introducing a new Biosecurity Imports Levy on containerised and non-containerised cargo which is proposed to start on 1 July 2019.
 
As background on the challenge of biosecurity in Australia, we share an excerpt from the Freight and Trade Alliance (FTA) Across Borders publication from the Hon. David Littleproud MP, Minister for Agriculture and Water Resources. While this is an industry publication, he shares some useful information relating to the BMSB and the new proposed levy.

"Biosecurity has never been as important as it is today. Dealing with biosecurity risks is becoming more challenging, with trade volumes forecast to double by 2025. Australia's enviable pest and disease free status is no fluke. Thanks to our strict biosecurity conditions, Australia remains free from many pests and diseases that are present in other countries and have the potential to devastate our $60 billion agriculture industries, the environment, plant and animal and human health.

…A BMSB outbreak would be devastating for Australia. This pest would severally damage fruit and vegetable crops, making them unsaleable or reducing production yields. Adult BMSB would also enter vehicles, homes and factories in large numbers to shelter over winter. Some people can suffer an allergic reaction from contact with BMSB.

Due to the spread of the pest across Europe and detection in goods previously considered low risk, the measures this season were extended beyond Italy and the USA to even other countries, with increased surveillance of vessels from Japan. Our success to date is largely due to our work with industry, including shippers, port authorities, customs brokers, transport logistics providers and manufactures. During this year's BMSB season, industry has supported our efforts by helping to identify high-risk cargo, lodging cargo reports and declarations, and conducting inspections. 

…In the 2018-2019 Budget the Australian Government also announced a new Biosecurity Levy on all containers and non-containerised cargo transported to Australia by sea to help fund the government's $313 million biosecurity package. This will help provide cutting edge technologies and better biosecurity data, analytics and intelligence. This levy is aimed at reducing the biosecurity risks created by containers and non-containerised cargo entering Australia by sea. The levy will also help to create a more effective way of doing business by expediting the process at the border."

At AXIMA, we expect changes to be announced before the beginning of the BMSB season in September, including the possibility of cargo inspections based on continent instead of country. As we move through 2019, we will continue working with industry on the proposed levy and inspection processes, and continue providing updates.
Chain of Responsibility    
Toward the end of 2018, the Chain of Responsibility (COR) issued by the National Heavy Vehicle Regulator (NHVR) changed. The changes further extended the responsibility shippers have as a consignor or consignee in the COR. It is essential that shippers understand the COR and the recent changes as they extend the responsibility to shippers. Please follow this link to view more information and this link to access the COR Gap Assessment Tool.
 
AXIMA provide supply chain services, specialised expertise and caring personalised service to businesses in Australia. Our Contract Logistics (3PL Warehousing), International Freight Forwarding and Transport solutions, which are supported by 35 global offices, maximise value and efficiency, delivering our clients with supply chain success.

If you have any questions or would like to discuss your supply chain, please contact me on scottb@axima.com.au.
Best regards,
 
Scott Brunelle
National Marketing Manager