5 Freight Forwarding Topics We Predict Will Change
---
Be Prepared for a Big 2020

.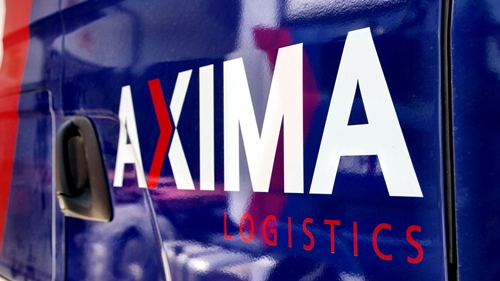 Delivering supply chain success
.
---
5 Freight Forwarding Topics We Predict Will Change in 2020
2019 saw massive changes within the freight forwarding industry. And we expect 2020 to be another year full of change. Shifts and changes in the freight forwarding market can play havoc with the flow of goods in your supply chain if you are not prepared. Changes can also be cause for your supply chain budget to blow out. To help keep our clients informed and prepared, here we share a list of five areas where we expect to see shifts and changes in 2020.

 
1. Continual changes and increases with land-side charges
For each international shipment, there is a list of origin and destination fees that are charged. Many of these fees are separated on an invoice, and some are included in other fees. These include Biosecurity fees, Terminal Access fees, Port charges, Timeslot booking fees, Transport surcharges and Tolls, to name a few. As an example, in 2019, we saw increases with the infrastructure surcharges and terminal fees charged by stevedores. And with the ACCC powerless to regulate these fees, we expect additional fee increases in 2020. A full list of Infrastructure fees and their recent changes can be found here. Another example of fees increasing is with the recent increase of the Biosecurity Cost Recovery Fee, which was effective 1 January 2020. These fees increased from AUD 33 to 38 for air freight and from AUD 42 to 49. These are just a few examples of why we believe that land-side charges will increase in 2020.
 
2. Freight rates increasing
Over the past years, there has been considerable consolidation within the sea freight industry. According to an article in Daily Cargo News, the top 10 shipping lines in 1996 only deployed 45% of container capacity. As of 2017, that number increased to 70%. And when you consider that shipping lines work with each other in alliances or consortiums, the market power of shipping lines looks even more significant. Currently, there are three dominant shipping alliances that include eight shipping lines. The combined market share of these three alliances is 80%.

With 80% of global shipping capacity locked up within three alliances, it becomes more obvious that power has shifted. And 2019 saw shipping lines and alliances work in a different way to align demand with supply to manage space. They ran an increased number of blank sailing programs which restricted supply and maintained rates and in many cases, allowed for rates to be increased. Further, in recent months, we have seen cargo that was booked at a lower rate rolled to accommodate shippers that paid a higher rate. Now that shipping lines have discovered how to work together in a more effective way as a group, we expect they will continue working together to manage capacity, which in turn will push freight rates up.
3. IMO 2020 compliance fees will fluctuate, significantly
1 January saw the implementation of IMO 2020, which mandated shipping lines significantly reduce the Sulphur content of the fuel used by their ships. To comply, shipping lines had three options:
 
switch to low-Sulphur fuels that have a content of 0.5% Sulphur or lower (which is much more expensive than the high-Sulphur fuels used previously);

install a "scrubber" or other technology that takes out the Sulphur particles and other particulate emissions; or

invest in alternate-fueled ships.


 
One-fifth of the global fleet was fitted with scrubbers, and some new alternatively fueled ships were announced, but the majority of vessels began using low-Sulphur fuels. With the majority of shipping lines reliant on low-Sulphur fuel, there is continual exposure to the expensive and volatile low-Sulphur fuel market. Further, the initial announcement of IMO 2020 compliance fees and the associated fuel surcharges was a 'best guess' from shipping lines. Now that compliance has started, shipping lines have more clarity on the actual costs for compliance. Based on this and the numerous fee change notices we have received thus far in January, we expect IMO 2020 compliance fees will fluctuate, significantly to ensure all costs are passed on to shippers. 
4. Increased use of technology between freight forwarders and their clients
Over the past several years, there has been an increase in clients (importers/exporters) using EDI and other pieces of technology to streamline communication, data flow and transparency. Whether it is a two-way connection from a shippers ERP system to the freight forwarder or 3PL logistics providers freight management system or WMS, or through the deployment of new APIs between systems, we expect an increased number of shippers will take steps forward toward a digital supply chain. To read more on this topic, check out this recent blog from our website.
 
5. Increased interest from shippers in sustainability
With the recent bushfires on our minds, there are already more conversations going on about sustainability. While reducing the carbon impact of a supply chain has increased in focus for many companies in the US and Europe, there has been less interest in Australia. While we do not expect a fast uptake of tactics that shippers can use to reduce their carbon footprint, such as carbon offsetting, we do expect more shippers will be thinking about it and talking about it with their freight forwarder or 3PL provider, which is the first step.
AXIMA, a Yang Kee Company, provides supply chain services, specialised expertise and a high level of caring personalised service to companies in Australia, the United States and Asia. We have the operational capacity to maximise value and efficiency, delivering our clients with supply chain success.
 
To learn more about our 2020 predictions, speak to one of our team members in Australia, China or the US. If you are not currently an AXIMA client, we welcome the opportunity to meet with you to discuss your freight forwarding, border clearance and 3PL logistics needs and how we can help your business grow.
Contact us on marketingteam@axima.com.au or on 03 8368 5300.
Scott Brunelle
National Marketing Manager
AXIMA Logistics