Client Case Studies
---
Client Case Studies

.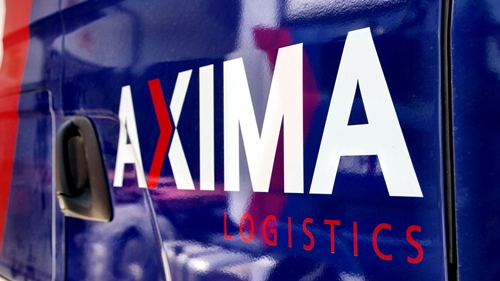 We deliver clients with supply chain success
.
---
Our focus is the success of our clients.
We partner with a wide range of clients, from multinational consumer and fashion brands to specialised industrial engineering companies. By listening to and learning from each individual client, we are able to customise an end to end supply chain solution that supports their success, for today and as they grow.
Hear more from companies just like yours. 

Consumer and Retail
 
- Beacon Lighting
Proudly Australian owned and operated, the Beacon Lighting Group is Australia's largest lighting retailer, with more than 100 retail stores around the country. AXIMA partnered with Beacon Lighting to support their growth by developing a more streamlined and efficient freight forwarding and logistics solution. The AXIMA solution has enhanced flexibility, scalability and improved visibility of stock levels and stock movements while also delivering ongoing cost reductions.
 
- Roland
Roland is a world-leading designer, manufacturer and distributor of musical instruments and pro AV equipment. AXIMA partnered with Roland for a more flexible and reliable freight forwarding and customs brokerage solution. The solution has reduced shrinkage and product damage and delivered Roland with more confidence, improved communication and trust in their freight and logistics provider.
For over 30 years, Empire Furniture has been supplying and installing quality office furniture for customers around Australia. The company comprises a retail brand, Empire, and a wholesale brand, Shape. Empire partnered with AXIMA as they were looking for a full service logistics provider that could support their growth and cared about their supply chain success. In addition to increased confidence and trust, the AXIMA solution has delivered increased reliability, responsiveness, visibility and ongoing cost reductions and efficiencies based on continuous improvements.

Fashion
 
- POLITIX
POLITIX is a leading national high-end men's fashion retailer with almost 100 stores across Australia including concessions in both David Jones and MYER. The AXIMA team of logistics and freight forwarding specialists implemented more reliable and responsive freight forwarding services which improved delivery in full, on time (DIFOT), enhanced their supply chain flexibility and scalability while also increasing client confidence, security and trust.
Industrial Engineering
 
- ABRA Aluminium
ABRA Aluminium is a high volume importer of extruded aluminium and specialist aluminium products and services to many to industries within Australia and internationally. AXIMA developed a sustainable freight forwarding and logistics solution that streamlined the import process, improved on time delivery and productivity for the ABRA team and also reduced overall costs.
To learn more or to have a discussion on how we can deliver your company with supply chain success contact us on 03 8368 5300.