Digital Freight Forwarding May Be Easier Than You
---
Digital Freight Forwarding May Be Easier Than You Think
.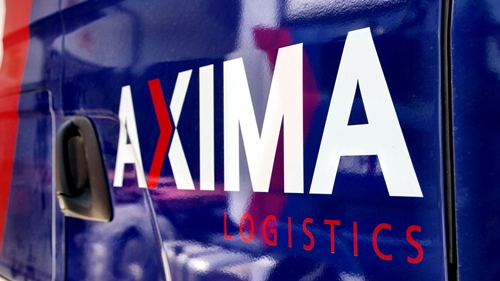 Delivering supply chain success
.
---
Digital Freight Forwarding May Be Easier Than You Think
 
As a freight forwarding, supply chain or 3PL professional, you've probably been hearing "the future is digital!" everywhere lately, and research shows that more and more companies are shifting towards greater use of digital technologies to improve efficiency, transparency and cost-effectiveness.

But if you've also wondered where to start, and whether it means you've got to suddenly start trading cryptocurrencies and navigating the cloud to get anywhere, the good news is there are some simple things you can implement now to put your company on the path to supply chain digitisation.
A look behind the buzzwords
 
Technologies such as blockchain and cryptocurrencies have been making for exciting headlines; however, when it comes to supply chain, logistics and freight forwarding functions, the experts advise a "wait and see" approach.
 
These technologies are still in their early stages, and complex to adopt. Until the sector matures sufficiently to have solid offerings and applications specific to freight forwarding, 3PL and supply chain, they are effectively just something of a distraction from your core business.
 
The fundamental digital approaches your company can adopt now are similar to ones you are probably already using, such as online banking, cloud-based image sharing, social media and electronic records management. For supply chain logistics they include ordering process, documentation, system integration and visibility.
 
For example, when you order something online from an Australian or global website – digital products and digital logistics underpin, or should underpin, the way your purchase is picked, shipped and delivered.
 
The retail sector, along with healthcare, tech, media and entertainment are leading the pack when it comes to digitisation, according to 2017 research by McKinsey. Logistics and supply chain operators, however, are still in the early stages of uptake, with only 44 per cent of firms partially digitised in 2017.  
Three steps to get ahead
 
The slow uptake in the freight forwarding and logistics sector does create opportunities for those who get on the front foot with digitisation. Benefits of making the shift include enhanced transparency, smoother integration between different systems, improved tracking and reporting, cost reductions and more efficient service for end customers.
 
Working with a third-party logistics (3PL) provider and freight forwarder that is already proficient in the space is one of the most sensible strategies. They can partner with you to take the first steps towards bringing your business up to cyber-speed.
 
Just three simple and straightforward steps will see you on your way!
 
The first step is to find a guide for the journey, by sourcing a trusted freight forwarder and 3PL service provider for your supply chain that can help you manage your import, export, customs, 3PL warehousing and freight forwarding.





They should have solid experience, an understanding of your vertical, and a verifiable track record of delivering supply chain success for their clients. Above all, they should be a company that cares about your business and your goals, not one that just treats it like a number on the balance sheet.


 

The second step is to maximise the collaborative aspects of the relationship through regular communication and information sharing. You want a freight forwarder and 3PL provider who will proactively share knowledge and demonstrate continual process and service improvement. For the best outcome, be open and share where your business is going as well, so the relationship can be fully aligned and they can support you toward your supply chain and business goals.


 

Next, look to integrate your existing platforms such as your ERP system with your service provider's systems. Integration can deliver multiple benefits including enhanced stock control; better planning and forecasting; more tailored and cost-effective freight and transport solutions; greater control and visibility; improved data and reporting; and overall efficiency, consistency and accountability.
Ready, set, go!
 
Not only are these three steps very achievable for most importers to implement now, there is also a bottom-line incentive. More efficient processes, opportunities for cost-savings through consolidation or more nimble international freight forwarding solutions and an enhanced ability to create a supply chain that is supple and responsive to shifts in demand or market conditions can all boost your firm's financial fundamentals.
 
Starting the journey now also positions your company to take advantage of new and emerging opportunities and technologies as they gain traction, and furthermore, helps you meet the expectations of the growing population of "digital native" customers and digitally-driven suppliers.
 
Here at AXIMA, we support our clients through the digital transformation process with personalised advice, information and supply chain solutions. Our clients benefit from a unique Five-Step program that been explicitly developed for this purpose.
 
Contact us today for a free consultation to discuss your supply chain and how we can help your business to take practical steps forward into the digital age.