304 - Axima USA
---
AXIMA USA

.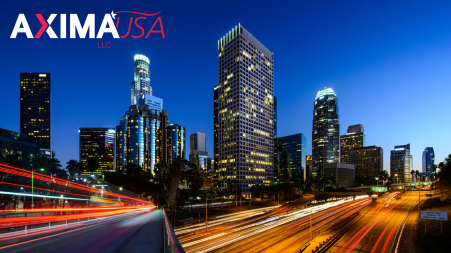 We are in America, we understand America, so you can get on with business
.
---
Our freight forwarding solutions create competitive advantage.
- Guaranteed space
- AXIMA USA is fully IATA, IAC, TSA and FMC accredited
We deliver integrated supply chain solutions.
- AXIMA focus on making your supply chain more efficient, not just on your freight rates
- Logistics and warehousing services, EDI and Purchase Orders Management
Our systems deliver results.
- Complete visibility of your cargo while in transit
- Integrity and security of data
AXIMA USA's headquarters are located in Los Angeles, with subsidiaries in Atlanta, New York, Chicago, San Francisco, Miami, Charleston, Houston. All International shipments are handled as Axima USA LLC, Los Angeles DBA KLSS.